Introduction
At the start of my practice in 1980 in London an internet for the wider public was non-existent. There was a listing in 'Yellow Pages' and referrals came by word of mouth. That was still so in 1982 when I started the Canterbury Clinic and as the practice grew by word of mouth into a thriving project, I never bothered collecting testimonials.
After my recent move to Forres I decided that an introduction is necessary, hence I asked a small number of ex-clients from the Canterbury region to write a kind word, samples of which you find at the beginning of these testimonials.
Having successfully attended to some people in Forres you can hopefully find a growing number of clients experiences below, grouped into the various forms of treatment.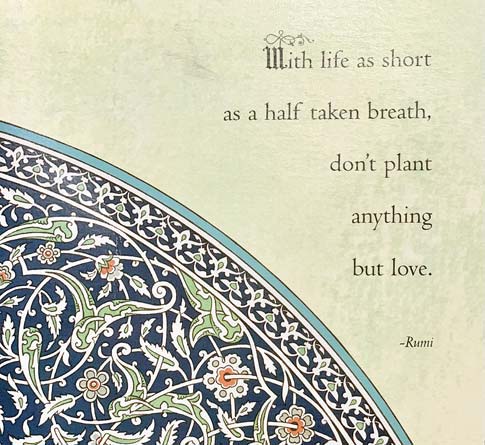 Canterbury Tales
I met Rob in 1990 when I was pregnant with my fourth child. Having previously lost a daughter to a chronic heart abnormality, I was naturally very frightened when I became pregnant again. I knew it was important to find a way to control my stress and keep my blood pressure down. Rob was recommended to me from my GP and so I booked my appointment. From the start he made me feel comfortable and more in control of my pregnancy … and so I was receiving acupuncture from Rob each month until the end of my pregnancy. I am happy to report I never had high blood pressure and felt amazing, probably the best I've ever felt. My baby, a boy arrived safe and well, we named him Rob. I have had acupuncture with Rob several times over the years, mostly for stress and pain relief from chronic neck injury. I would recommend Rob to anybody, so professional and caring.Shelia C, Canterbury
When I was 60, I suffered with back pain, which was due to a fall two years earlier and consequently crushed my sciatic nerve and damaged the lower part of my spine. The pain was so bad, I was crying with it. I tried Physio, an Osteopath and Chiropractor to no avail. So decided to try a Acupuncture. I am now 75 years of age and after contacting Rob Esser have been free of pain since 15 years, it has been Heaven.
Thank you Rob for everything.Brenda R, Canterbury
I have known Rob for over 25 years and worked professionally with him for 15 years. He is an exceptional clinician bringing together acupuncture, scenar and laser therapies to successfully address problems that conventional medicine is unable to help. Rob is continually inspired to delve deeper into the realm of healing and his many grateful, happy and healthy patients are a testimony to his abilities and dedication. I would recommend him without hesitation.Alison L, Hythe
I have known Rob Esser for 35 years, it may even be longer than that. I first met him when I travelled to his Canterbury clinic, having had severe psoriasis. Acupuncture worked for me. My psoriasis started to go, and I even felt better in myself as it helped with my depression. Acupuncture was new to me then and I didn't know what to expect. Rob is an expert in what he does and is dedicated. I have believed in acupuncture from then to this day because of him. Rob now also uses scenar (a bio-energy healing sequence) on occasion, with great results. And bio-algae concentrates which are a bio-superfood with extraordinary nutritional properties. After getting over cancer a few years ago, he suggested I take these to aid my recovery, and I still take them on a regular basis. Drug free is his motto. Rob is very professional and is passionate about trying to help people overcome their illness, whatever that may be. He is trustworthy, a gentle and caring man who is loyal to his patients. Now that Rob and his family have moved to Forres, I wish him well with his new practice.Sue F, Norfolk
After several years of not only being very unwell but also feeling that conventional medicine wasn't helping me at all, I turned to acupuncture on the recommendation of an old friend. He had observed me becoming weaker after contracting a virus and suggested I see Rob Esser. I had very little idea about what was involved but with Rob's valuable experience and expertise, I soon realised that my health was slowly but surely responding at a deep level. And very importantly, Rob's ability to listen carefully and intuitively, with a compassion I hadn't encountered before, allowed me gradually find a great healing space and to learn to look at myself as a whole person.Angela B, Canterbury
I first went to Rob Esser in 2007, on the recommendation of my dentist. I was under a great deal of stress at the time and this was manifesting itself in poor sleep, teeth grinding and a general sense of anxiety. I felt awful. I had never tried either acupuncture or any other form of complementary medicine before but I approached it with an open mind. What Rob said to me during my first appointment caught my attention. I asked him did he have much experience of treating people for stress and his reply was, "I am not treating you for stress; I am treating you." The effect of that first treatment was absolutely dramatic. I went home feeling no different but that night I slept solid for about fourteen hours and on waking next morning, I felt that as if someone had taken the top off a pressure cooker. I tend to be one of those people who holds thing in and here was a feeling of total release. That one experience alone told me that acupuncture could be a powerful tool for good health, especially in the hands of an experienced practitioner such as Rob. In the ensuing years, I continued with acupuncture treatment and when Rob left the Canterbury area he very kindly recommended two excellent practitioners in his stead. I have maintained my contact with Rob over the years as he has provided me with an incredibly useful flow of information on a whole range of health issues. He is a very knowledgeable man, with a wealth of experience and I feel that the people of Forres are very fortunate to have such an expert and capable acupuncturist now working in their area. In addition to being highly skilled in his field, he is also a man of integrity. Everything I have to say about Rob Esser would be in his favour and I have absolutely no hesitation in recommending him to anyone who might be considering trying acupuncture.Kevin P, Ramsgate
I have known Rob Esser since 1984. He is a very professional acupuncturist who is outstanding at his job. I can highly recommend him.W I, Faversham, Kent
After sustaining quite a substantial injury I was advised to see Rob J Esser at His Canterbury Clinic as he was very highly recommended.Rob advised Scenar and Cosmodic treatment. Rob started treatment and is so specialised in different types & ways of treatment he was soon able to alter & mix it to get my pain under control. I have also had acupuncture treatment with him. Rob was very professional, polite & amazing at his job. Due to the professional treatment that Rob gave I had many years with reduced pain & a massive reduction in medication. Sadly Rob moved away and I have never found anyone who knew so much, carried out treatment and cared like Rob did. Rob is Greatly Missed in Kent.P.W. – Westgate On Sea, Kent
I was very fortunate some years ago to have several sessions of acupuncture with Dr. Robert Esser. I was going through a difficult time, suffering from anxiety because of family illnesses. Dr. Esser was very sympathetic and understanding and each session started with the chance to talk through my problems. This was followed by having acupuncture and I was always confident that the appropriate treatment was chosen and being administered because of the results afterwards. Dr. Esser helped me tremendously and I was always happy to recommend him to others.Arthur W, Canterbury
I found Rob and his clinic back in 1998 when he was practising in Canterbury Kent. I made regular check up visits right up until Rob moved back to Holland. Being a believer that to be truly healthy a person needs to be treated as a whole, it was fantastic to find Rob as he too believes in this key principle. Over the years my trust in Rob led him to become my primary source for health advice. Rob always maintained a very practice approach to health care; he has never onece advise against western medicine, but rather looks to work in harmony with it. It was great news to hear that Rob has returned to the UK and is reopening the Blue Dragon Health clinic in Scotland. For anyone considering Rob; I cannot recommend him highly enough. I wish Rob and Blue Dragon Health every success in Scotland.Phil Baldwin, Whitstable, Kent
I know Robert Esser as a fellow practitioner in Canterbury.He had there for many years his own acupuncture clinic, treating people of all ages with a variety of conditions.He is very experienced, caring for his patients, honest and truthful.Joke M, Canterbury
After an industrial accident in 1990, I suffered compression injuries to my spine after a fall at work. I had several operations for prolapsed discs in my back. I was in continuous pain in my lumber back area and associated Sciatica. Due to the complexity of the injury further surgery was considered unadvisable, but left me in great pain to the lower back and sciatica to both legs. Having exhausted most physiotherapists in the local area I attended the Canterbury Clinic for alternative medicine in early 2000. I met with Rob Esser and explained my condition. He was most helpful and suggest I try Scenar Treatment. This he briefly explained – would release enough neuropeptides to relieve pain initiating healing sequence to the body. I agreed to a course of Scenar Therapy. I started to feel the effect almost immediately Giving me pain relief! I attended his clinic regularly and found as time went on I only needed a "top up" when I exerted myself. I can wholly recommend Rob's course of treatment and wish he was still here in Kent.Leslie Richmond, Dover
I have known Rob for a long time and have received acupuncture from him for many years. I would recommend his work; he is incredible at what he does and extremely knowledgeable. Rob introduced me into the world of holistics and changed my way of thinking about life and health. Not only is the acupuncture extremely effective, the service provided is second to none. Rob is thorough, takes time for the clients and one of the most helpful, friendly people I know. The Algae supplements also are extremely powerful and healing. Definitely give Rob a visit for powerful, effective healing.Joshua W, Old Wives Lees, Kent
My experience of traditional acupuncture was that it was painless, with both instant relief and long term transformative benefits. Rob Esser's treatments had such obvious effects that a number of friends also became patients of his – I just wish I'd known his practice two years earlier!Elizabeth C, Canterbury
Eases pain and angst. He's empathetic and skilled. Makes circus tricks count.Sarah H, Westgate-on Sea
Tales from Forres
Classic 5-Element Acupuncture
I went to Rob with feelings of anxiety and stress especially during the full moon phases. After checking on my emotional and spiritual well being Rob then treated accordingly. After some 2 or 3 sessions I felt in a balanced state of health.Hussain, Forres, August 2021
Scenar/Cosmodic Therapy
I took an appointment with Rob at his new practice in Forres 2020 after straining my hand and wrist. I had never heard of scenar treatment before but was pleasantly surprised by its gentle, non-invasive application, which produced great results. Rob himself is very knowledgeable and kind. He provided and welcomed me into a safe and warm environment for the treatment. The scenar was soothing and really targeted the areas which needed healing. My hand and wrist are now working perfectly again and I am feeling gratitude and relief. Thank you Rob for your great work.Gemma Spurgeon, 35, Forres
Rife Technology
I have had Acupuncture, Scenar and Rife treatment sessions with Rob. I feel that I have benefitted greatly from each session. I thoroughly recommend Rob to everyone.Phil Platt, Nairn, Scotland, September 2021